XK8 coupe- living with the top- not what I thought.....
So Jaguar Specialties has been working with the 97-02 XK8 models now for almost 5 years. Since that time, occasionally but steadily, customers have approached us wanting to indeed build an LS powered XK8 but wanting a coupe instead of a convertible. To be honest, after my 10+ years or so driving a GM-powered XJS coupe on almost a daily basis, and living with its tight cabin and essentially no back seat, and expecting that an XK8 coupe is pretty much the same thing, I was wondering why anyone would want one. Sure, the XK8 converts have their related issues occasionally, but what a kick to put down the top when you want to and enjoy the world around, not to mention the throaty growl of LS power. So I chalked it up to personal preference and knew for sure I'd never really be into XK8 coupes and that was that.
And the Jaguar factory helped along to some degree in that regard, but in an unexpected way. We're a little spoiled here in California where the sun is always out, but in the rest of the world, people have to deal with weather. And honestly, we don't see many XK8 coupes around here, but I never really gave it much thought. A few months ago, I got a few new (for me) books on the XK8 including details on the development process of the car (including several chapters devoted to the engine and transmission they designed/used- a swing and a miss there based on history). Anyway, while all of that info is interesting (and I recommend it as great reading for any XK8 enthusiast), the production numbers at the end one one book are what jumped out at me. From 1997-2000 (the book was published in 2001), Jaguar produced a total of 51,174 XK8 cars, and the breakdown (worldwide) had a predictable split- 40% coupes and 60% convertibles. But with that kind of product split we should be seeing roughly 1 coupe for every 2 convertibles or so. Well, that's not really what I, or my customers, were seeing.. I looked further into the details and they break down further into what went where (to what continent), and there's the rub. North America (which I assume is US and Canada) received a total of 26,349 cars in this period, which is just over half of the total production. But the most interesting part, and the answer to a question we were all wondering, is that of that total number, only 3548 were coupes (in total, over a 5 year span!!!) and the rest were convertibles. So the mystery as to why we aren't seeing more coupes clear- Jaguar was sending an average ratio of 6.5 convertibles for each 1 coupe to the US and Canada. . Interestingly, in other markets, the split is nearer 1 to 1 or thereabouts. So maybe that weather thing does figure in????
Anyway, back to me and coupes, over the last year I had a couple of coupes come in, 1 very nice 97 with 20" BBS Montreal wheels and a nice 99 also with 20" wheels and I got to drive them a bit (both still with the Jag engines). They were really nice driving cars, and quite a bit stiffer than a comparable XJS coupe (and remember, the XK8's were both riding on 20" wheels and 35 series tires.....). Also, the way the interior has been designed (something I never really paid that much attention to in the convertibles) doesn't give you that 70's blocky feel like an XJS might. Don't get me wrong, I like the old car too, but the XK8 really makes you appreciate the newer, more comfortable, ergonomic design. And everyone agrees the body shape is just plain too cool. So the car I thought I would be indifferent about may very well be the next one we do a big project on- stand by on that....
Here are some pics of those XK8's I mentioned above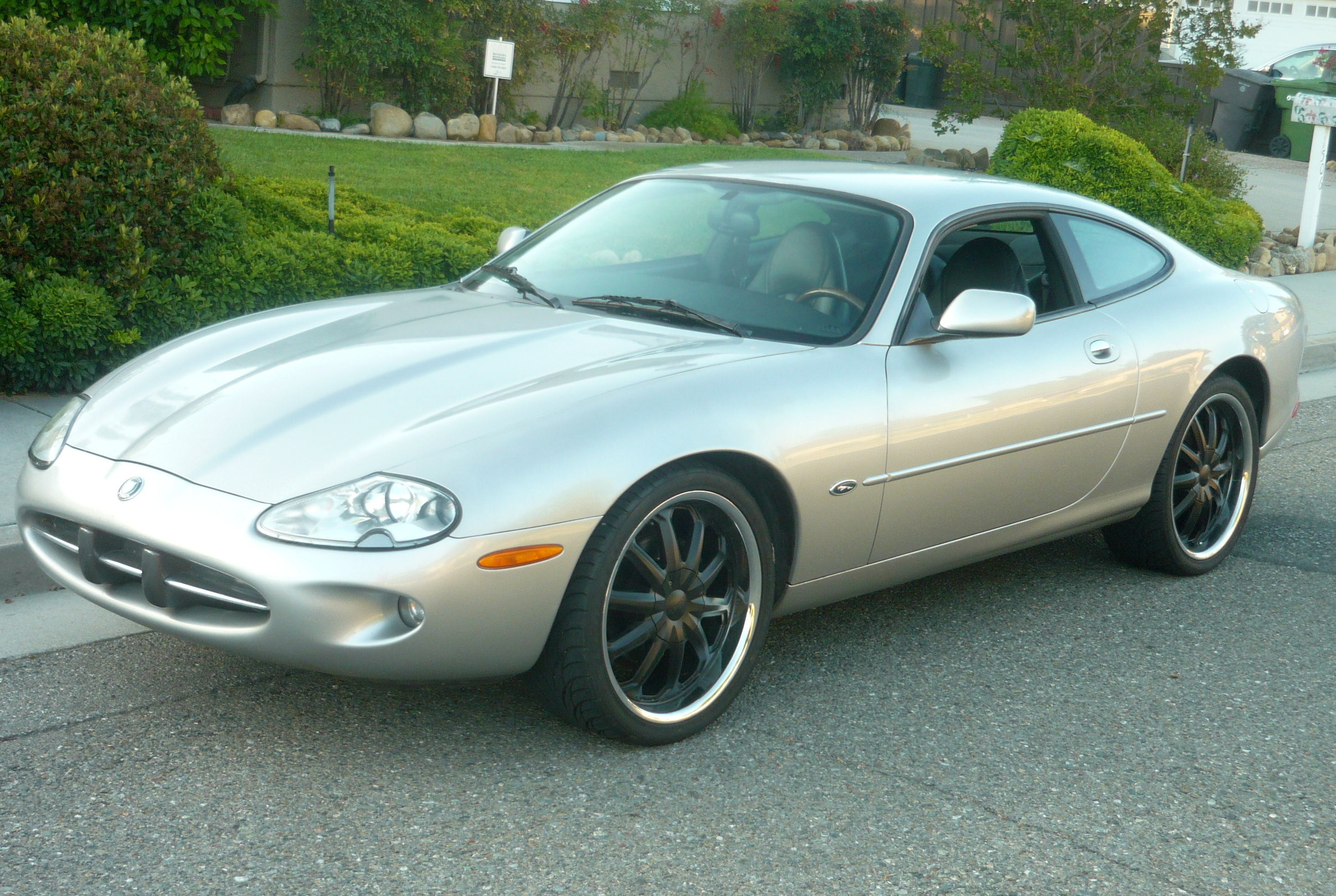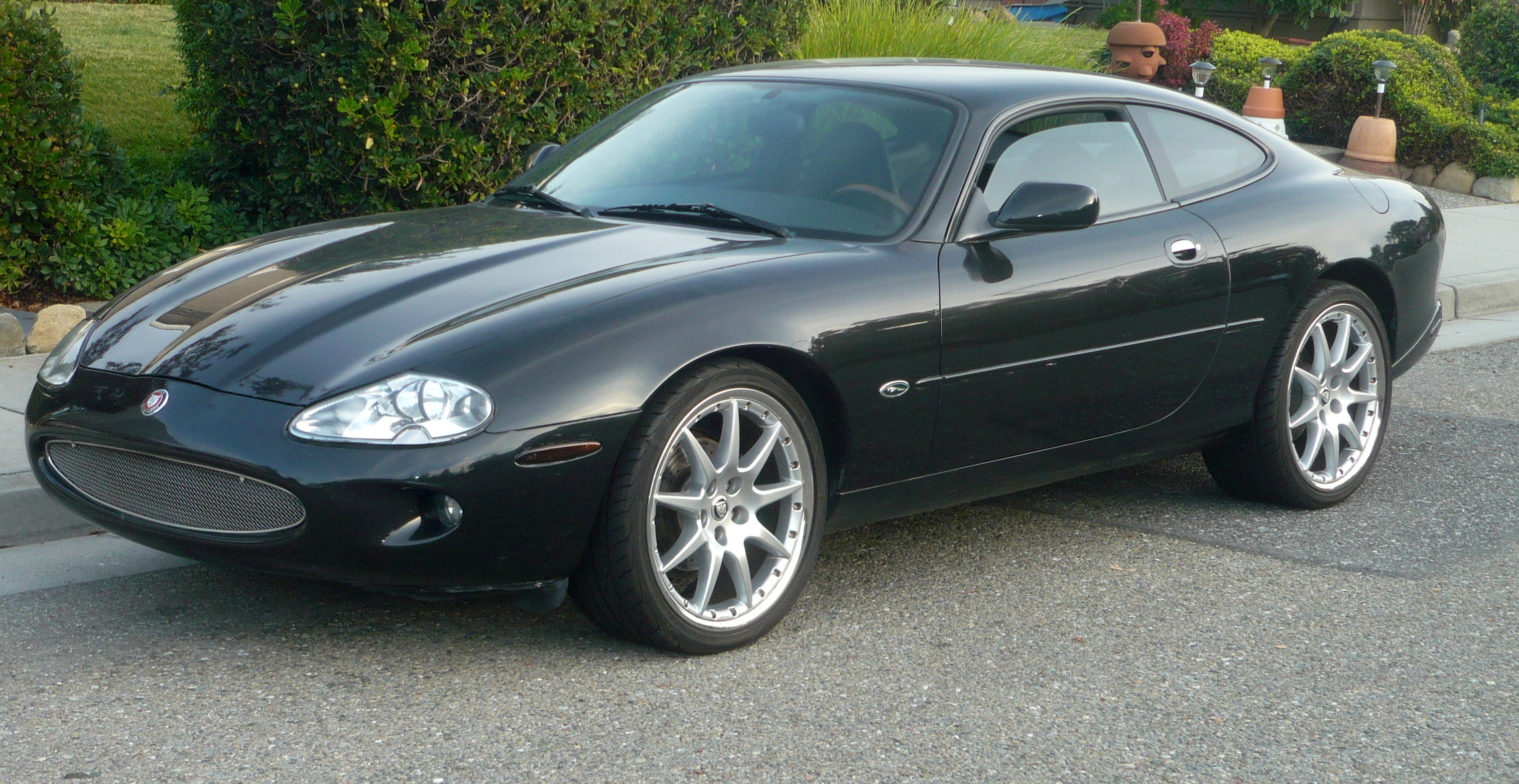 And here are some pics of customer coupes, all of course now with LS power....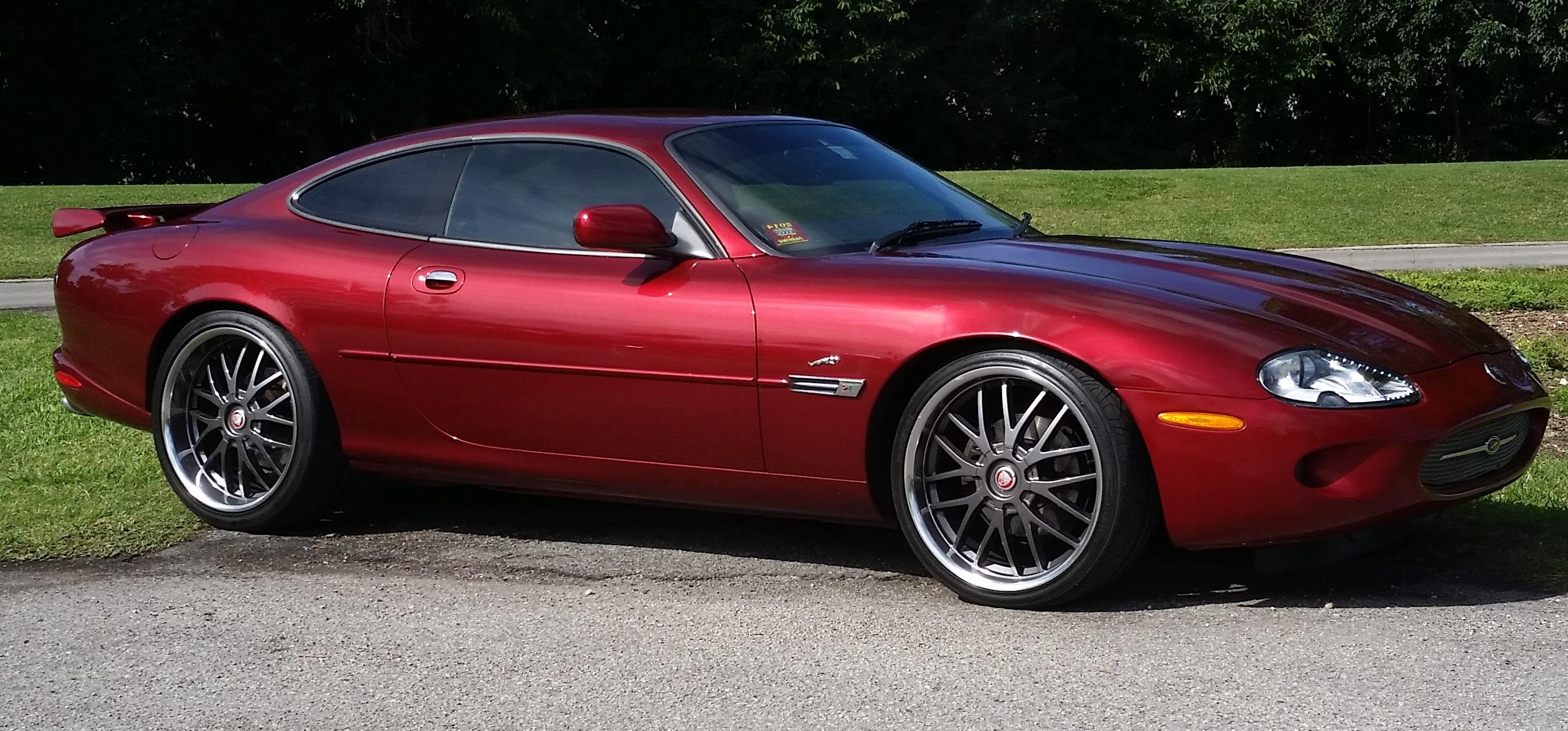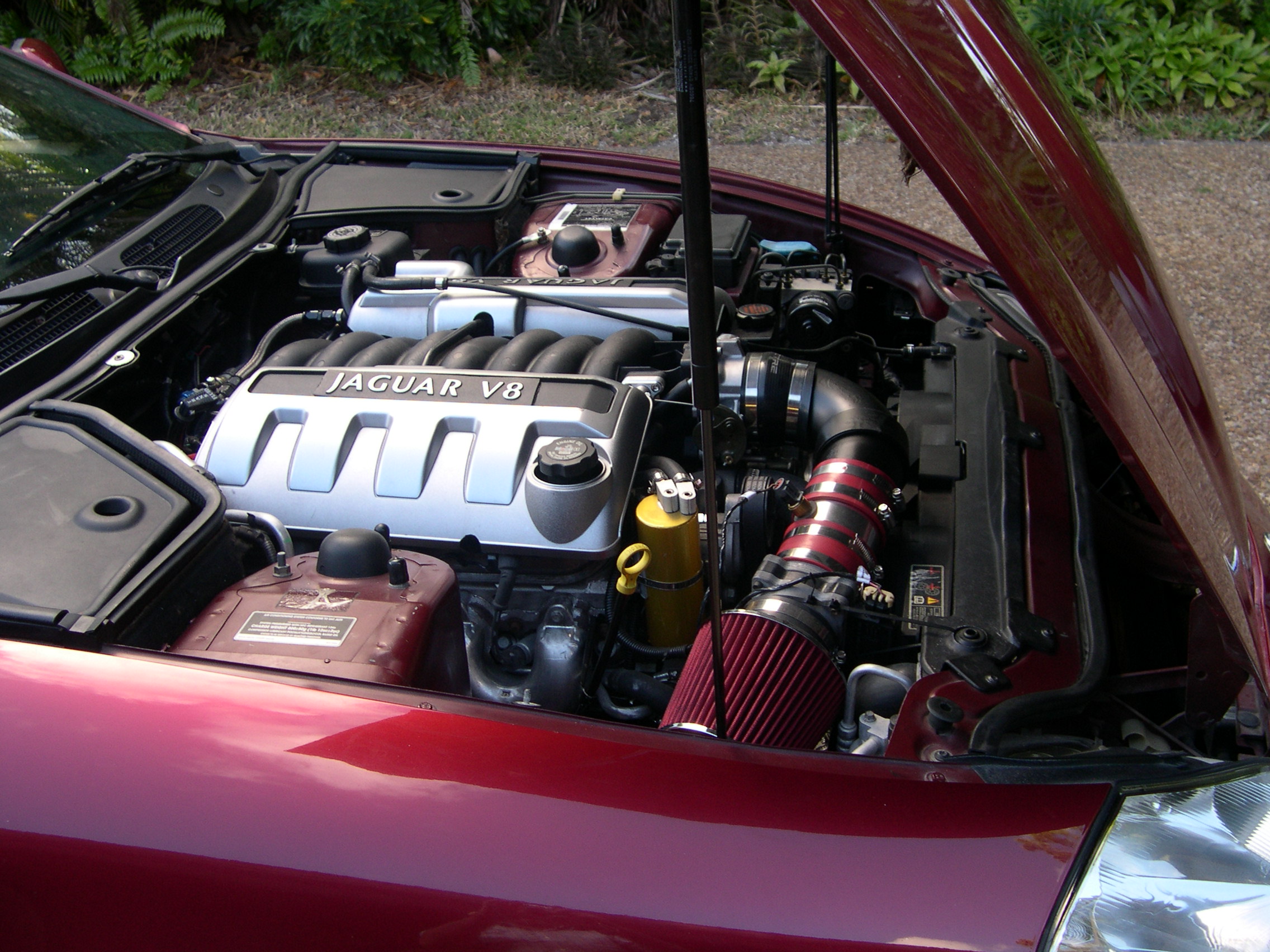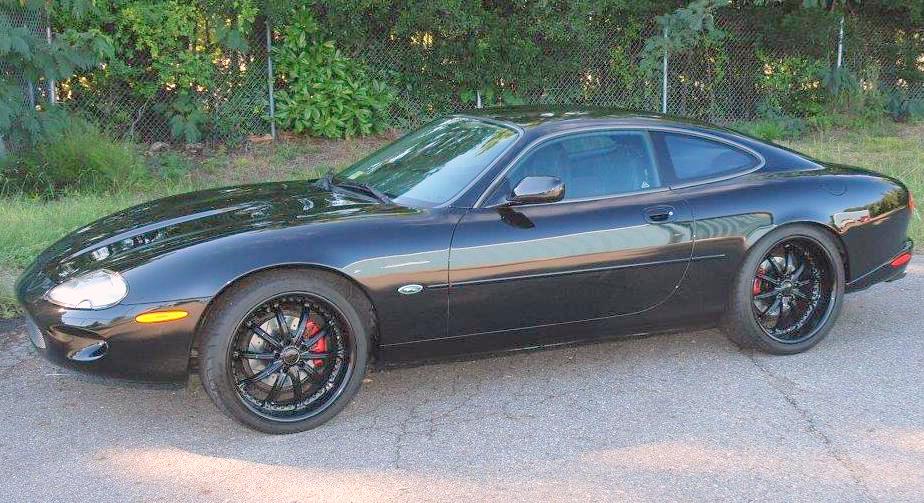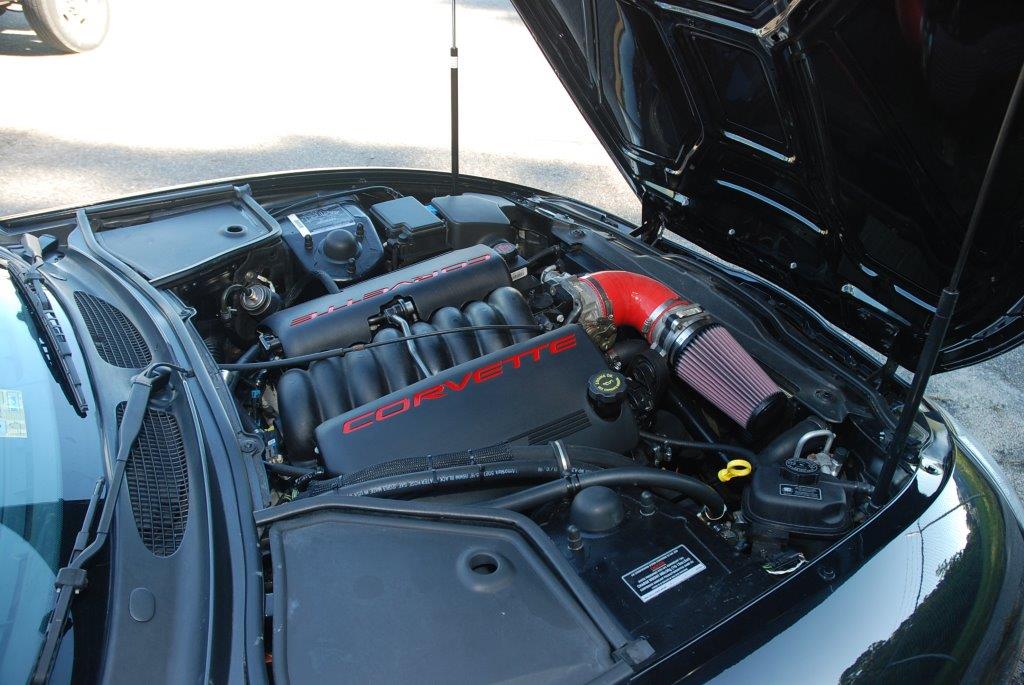 Are you thinking about coupes too???
Email me your thoughts…… Andrew@jaguarspecialties.com